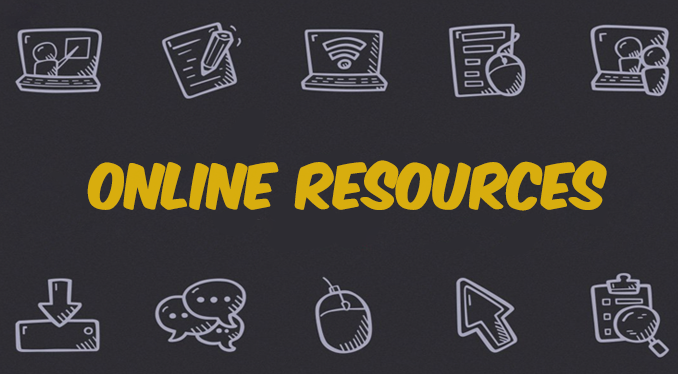 The Internet does have its negative sides, but we are pretty sure that its positive sides prevail. Basically, whenever you need help with something your browser will become your best friend. In addition, there are so many free online resources that will make your life easier. However, there is a great chance you haven't heard about them. You need to have some time to spare and to do some digging around in order to come across these. But, we have decided to make your life even easier and have found 10 free online resources that may be beneficial to your life.
10 Free Online Resources That Will Make Your Life Easier
1. Alison
Imagine having access to over 750 free online diploma and certificate courses in a range of categories. Well, with Alison you do. The website provides courses in the following categories: Diploma Courses, Business and Enterprise Skills, Digital Literacy & IT Skills, Personal Development and Soft Skills, Languages, Schools Curriculum, Health & Safety & Compliance, Health Literacy, and Financial & Economic Literacy. In addition, there are some other services and study groups you can check out.
2. The Pennyhoarder
When it comes to money, you can never get enough tips. The Pennyhoarder is a site that will inspire you to save money with its amazing stories and also give you some tips on earning and saving. You can find useful information related to money saving tips, working from home, coupons, freebies, budgeting, and much more. The greatest thing about the site is that all of their tips are simple and straightforward.
3. Rehash
Rehash is a swap site that helps you swap your unwanted clothes, shoes, accessories, jewelry, and even makeup. The site is free to use and you don't have to pay any fees. However, you will have to pay for your own shipping. Instead throwing away those jeans you don't fit into anymore, or that "what the hell is this" blouse, you can exchange them for something you actually like. Simply add your item(s), describe them and wait for offers.
4. Coupons
Looking for some coupons? Lucky for you, Coupons site has hundreds of them for grocery, household, and personal care items. All you have to do is "click, print and save!" People usually do not understand and do not value the amazing power of coupons. You have no idea how much you can reduce your grocery bills by simply using individual coupons or even combining some of them to get better deals.
5. Calmsound
Calmsound is a website that offers calming nature sounds and videos for free. They call themselves "An Oasis of Relaxation." Next time you need to get away from your problems or simply calm yourself down while laying in bed, listen to their collection of sounds of rain, waterfall, ocean, country garden, and more. These sounds will help you relax your mind and body and relieve stress.
6. Learning Games for Kids
Learning Games for Kids is exactly what the title says – a site that offers a huge collection of games and activities for preschool and elementary school children. These games will amuse your children, but also help them build skills in areas like math, language arts, science, or even social studies. Talk about learning being fun…
7. Swagbucks
Swagbucks is like Santa for adults. They will give you free gift cards after you earn enough 'Swag Codes'. To earn these points you don't have to do anything extraordinary. Simply watch a video, play a certain game, or take a survey. The more time you spend doing these activities, the faster you will earn your points. The truth is, some tasks may be tedious but they are worth more points than those short tasks. For example, a 15-minute survey will earn you more points than a 30-second video. Sounds reasonable, doesn't it? And what can you get after you earn enough of these 'Swag Codes'? Well, as we stated before, you will get gift cards. For example, 500 points will get you a $5.00 Amazon gift card.
8. FirstAidWeb
Did you ever find yourself watching Grey's Anatomy or a similar TV show and trying to remember useful tips related to saving someone's life? With FirstAidWeb, you will not be able to perform surgeries but you will definitely learn CPR and First Aid basics. You never know when you'll need them, but they are certainly something you should know. Both courses are free and they adhere to the most recent American Red Cross and American Heart Association guidelines.
9. Emergency and Disaster Supplies
Just like you can never know when you will need to perform CPR, you can also never know when a disaster can strike. Emergency and Disaster Supplies offers emergency supplies for purchase, but also for free. You and your family can prepare yourselves ahead and have a plan in place should the need ever arise. The site also offers downloadable PDF's for emergency contacts, an emergency kit checklist, contact and medical information carry cards, and more. You can also find some useful links such as training resources, government sites, services, etc.
10. My Savings
Do you like free samples? My Savings offers tons of free samples, coupons, and even giveaways. These samples will help you get something you like for free, but also try out certain items before buying the 'full version'. Samples are also easy to store in purses or suitcases, so you may use them if you are getting ready for a trip.
These were some of the online resources internet offers. Imagine how many more you can find that offer useful tips, resources, items, and all of these free of charge. If you stumble upon some of them online, make sure to let us know in the comments below!