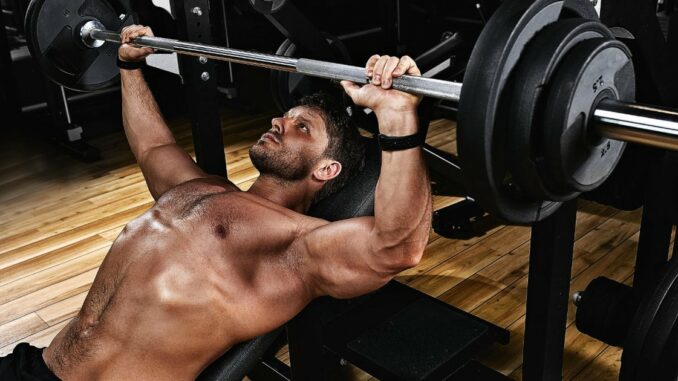 Deciding to start working out regularly and start fitness training is a big change in life. First of all, it is not easy to decide that you are going to spend a lot of your free time in a health club, also known as the gym. Sometimes, napping after a long day sounds much better than sweating in the gym. However, greater than your decision, are the changes that are going to happen to you and your body once you start working out. Of course, you will look better, feel more confident, but, most importantly, you will be healthier. If you already took the first step to starting your fitness journey but are having are hard time getting results check out these 3 reasons your not seeing results at the gym.
If you are about to start or have already embarked on your fitness journey, read these workout essentials to make things easier!
Plan Your Fitness Training
It doesn't matter if you are a novice or an exercise fanatic, you can always learn a thing or two about planning your fitness training. In order to have a well-rounded fitness training program, you need to incorporate the following elements.
Aerobic Fitness/Cardio
To get the most out of your fitness training, aerobic exercise, also known as cardio or endurance activity, is the cornerstone. Cardio makes you breathe faster and transports oxygen throughout your body more efficiently. By doing cardio you will increase your stamina, and this will make performing any physical task easier.
Great cardio exercise includes any activity that uses large muscle groups and makes your heart beat fast. You can use cardio machines in your health club or try jogging, swimming, dancing, walking, or even vacuuming.
Strength Training
Cardio will help you melt fat, but it is crucial that you include strength training in your fitness training program. This type of training will help you develop muscle mass, increase your muscular fitness and bone strength. Great tools for this type of fitness training are resistance machines and weights that are available in all health clubs. Don't worry if you plan to work out at home, because your body weight is enough. Challenge yourself with pushups, abdominal crunches, and leg squats.
Core Exercises
Core muscles protect your back and connect upper and lower body movements. If you want your fitness training program to give you the best results, do not forget to add these exercises.
Balance, Flexibility, Stretching
If you are an adult, balance training should be a part of your fitness training. Balance deteriorates with age and these exercises will improve your stability and lessen your chance of falling and hurting yourself. To improve your stability, try standing on one leg for a period of time.
And, of course, it is important to warm up before doing any exercises and to stretch. Stretching exercises will increase your stability and allow you to do many activities more easily. Also, stretching can improve your posture, relieve stress, and prevent your muscles from getting sore. It is ideal to start stretching when your muscles are warm – at the end of your workout, or at the beginning after at least five minutes of low-intensity exercise (such as walking or running).
Your health club may offer group yoga classes that will improve your flexibility and balance.
Creating a perfect gym program by yourself is tricky. You may search for fitness online workout plans, or have a professional help you out. Also, many health clubs hand out gym programs that will give you a better perspective.
Personal Training
It is not easy creating the ideal gym training program all by yourself. There is no shame in asking for help from a professional until you get the hang of things.
There are many benefits from personal training. First of all, a personal trainer will help you develop a workout routine. During the personal training, you will learn how to do many exercises properly and how to use all the machines. Besides, when things get rough, your personal trainer will always be there to motivate you.
One great thing about personal training is that it is, obviously, personalized. You will get your own, personalized gym program that will surely help you get the most out of your exercises.
Fitness Online
So what if you are a beginner, and need some help, but you can't afford personal training? Don't worry, because the Internet has got you covered. Fitness online is quite popular these days. All sorts of fitness experts have their social media accounts and give out great advice, for free.
For example, Cassey Ho has a YouTube channel called Blogilates, and she does fitness online, free of charge. Every month she will send you a workout plan that includes the names of her fitness online videos. These exercises do not require any equipment, and you can do them in the comfort of your home.