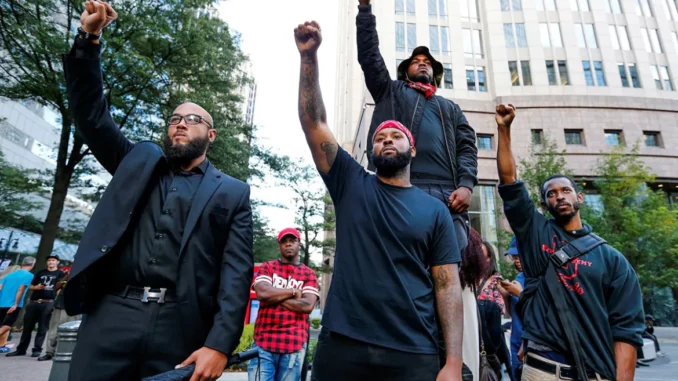 One person was shot Wednesday night and four officers were injured after the second round of protests over the police shooting of a black man in Charlotte.
The shooting was "civilian on civilian," and the Charlotte-Mecklenburg Police Department did not fire the shot according to the City of Charlotte statement on Twitter. The protester who was shot remains in critical condition. Nine more protesters were also injured, as well as four police officers. In addition, police arrested 44 people for now.
4 officers injured during demonstration. All non- life threatening

— CMPD News (@CMPD) September 22, 2016
Government Declares State of Emergency
Urged by the latest act of violence, Gov. Pat McCrory declared a state of emergency and started the process of deploying the National Guard and the state Highway Patrol to assist local police. McCrory stated in a late Wednesday interview on CNN that no violence will be tolerated.
"I understand concerns and I understand frustration and anger but I will never respect violence," McCrory said. "Violence is unacceptable."
The mayor also issued a call for peace.
"We are urging people to stay home, to stay off the streets," Mayor Jennifer Roberts told CNN. "Violence is not the answer."
The Cause Of Protests And Violence
The protests and the violence started a day after police shot and killed Keith Lamont Scott, 43, the father of seven. According to the police, Scott was armed and ignored the commands to drop his weapon. However, Scott's family claims that he was holding a book in his hand. Word of the death stirred up anger in this city in North Carolina, and even further.
Charlotte-Mecklenburg Police Chief Kerr Putney rejected the claims that Scott was holding a book, not a gun. According to Putney, the gun had been recovered and no book was found.
In the violence that erupted Tuesday night, sixteen police officers were wounded. However, when it comes to Wednesday night shooting, police simply responded to a call at about 8:30 p.m. ET Wednesday night and discovered a person with an apparent gunshot wound, police spokeswoman Cindy Wallace said in an email. The person was transported to Carolinas Medical Center, Wallace said. The person is in critical condition and on life support.
Later on, police in riot gear swept through downtown Charlotte as protesters shouted "hands up, don't shoot," banged against a police van and broke a window of the City Smoke barbecue restaurant and bar. Police were even forced to set off smoke bombs, which are sometimes used to disperse crowds.