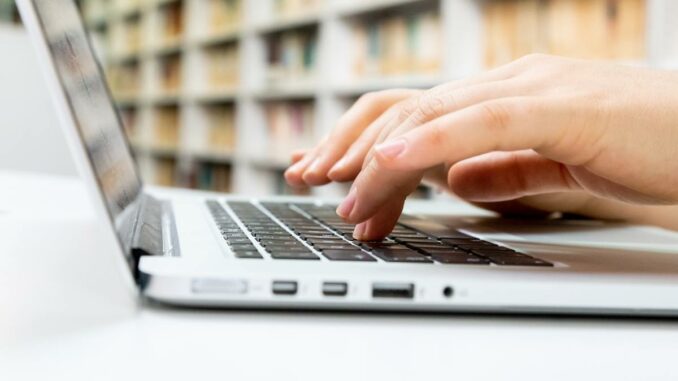 Different Types of Transcription
Transcription covers a wide range of different types and topics. Though they are all typing out the verbal dictation of different speakers, some types are a bit more difficult than others, thus resulting in a little bit higher pay per audio hour. Typically, the harder the audio, the higher the client will pay. So, it's a great idea to try and get your foot in the door with one of the more difficult areas of transcription because it will increase your earnings over time.
General Transcription
The files could range from: simple dictation, interviews, lectures, phone calls, pod-casts, video webinars, the list goes on. Simply, any type of audio needing transcription that is not explicitly medical or legal falls under this category. General topics is the best place for a new transcriber to start making money fast and easy, build up a client base and one day be able to work from home. In other words, general transcription is a great place to start for a new transcriptionist.
Legal Transcription
This type of transcription is a bit more difficult than general transcription, though it falls as a subcategory under general. The audio to be transcribed can vary from depositions, court hearings, and anything else directly related to the law. This type of transcription is a bit more serious than general transcription in terms of the difficulty of the transcribing efforts. Accuracy needs to be about 98% accurate, and often times these documents will need to be certified with an affidavit. However, legal transcription isn't all that difficult. The audio is professionally recorded, and typically each speaker will take turns speaking. Both of these points making your job easier!
Medical Transcription
This specialization actually requires a certificate, if you are trying to get work from a direct care provider or a hospital. They have to make sure you are HIPAA certified to ensure the privacy of patients. The best way to start down this career path is to get smaller transcription jobs, doing phone interviews with nurses, or medical conferences. To do these, you don't need training, and it gets your foot in the door.Because of the necessity for accuracy, the pay for this category is a bit higher than the other two. But that also means that work you put in must be about 99-100% accurate.