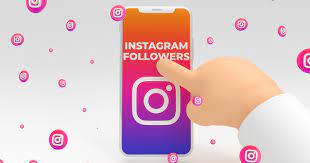 Nowadays, Instagram is one of the most popular social networks. Almost everyone uses it; people use it to share their photos with friends, celebrities use it to get in touch with their followers, and even professionals and businesses use it to connect with their customers and find new potential clients. However, in order to get your voice heard you will need to be 'popular'. Basically, it is the same story with every social network – your popularity is based on the number of your likes and followers. If you are not satisfied with the number of your followers, keep reading to find out how to get a lot of Instagram followers easily.
We will show you a simple process that is incredibly easy to follow. And, all the followers you gain will be real people, not fake accounts that follow everyone.
How To Get A Lot Of Instagram Followers Easily
Attract New Followers
One way to get a lot of Instagram followers easily includes you directly engaging with your 'targets'. Before you get someone to follow you, you will need to attract them to your account. You need to act like the Instagram app – notify others of your existence. You engage with the app when you get a notification from it. So, what you need to do is have Instagram send a notification about you to other users. How can you achieve that? By taking adequate action.
This may seem a bit boring to you, but it actually works. You need to follow people, comment on other people's post and like their posts. Once you do that, they will get a notification on their phone, but also everyone else can see your comment. Once you attract attention, and people visit your Instagram profile, you will want to impress them. For this, you need to have good-quality pictures, videos, and interesting posts. There is no doubt someone will follow you if they like what they see.
Once you show people you care about what they have to say (by commenting on their posts) they will reciprocate positively.
Use Technology To Get A Lot Of Instagram Followers Easily
The previous section helped you become an expert at attracting people to your account. However, there are still some things for you to learn:
How to get people to visit your Instagram account automatically
How to make your account so impressive that everyone will follow it
Lucky for you, there are some tools which will help you achieve this easily.
Image Downloader
Image Downloader is a Chrome extension. You can add it easily to your Chrome browser from this link. This tool will allow you to download images from any web page.
Once you get the plugin, you can get images from creative commons search, but you may have to resize them as Instagram does not support every image size. Your alternative will be to download images from other Instagram accounts. Simply visit the account you like, load all the images, and run the Chrome plugin.
Fan Harvest
The second tool you will want to use is Fan Harvest. Once you download the images you like, you can use this tool. It is an Instagram automation tool that allows you to engage with people as well as schedule posts. Simply visit Fan Harvest, sign up, and schedule posts by using their Bulk Scheduler tool. Once you have scheduled your posts, take a look at the next step.
The next step is sending users notifications. This tool will allow you to create "promotion." At least that is what they call it. The "promotion" will take your hashtags and find other posts with such hashtags. It will automatically like and comment on the posts for you all day long. You can choose to follow these people, too. Fan Harvest allows you to control everything per your preference.
In addition, you can use Fan Harvest to send direct messages to your new followers. Wouldn't it be nice to greet a new follower with a sweet message?
Many people who use Instagram use Fan Harvest too. Some claim it helped them to grow their accounts to over five digits in a month. Hopefully, it will help you achieve the same success.